Why hire a professional bookkeeper — and what they will do for you?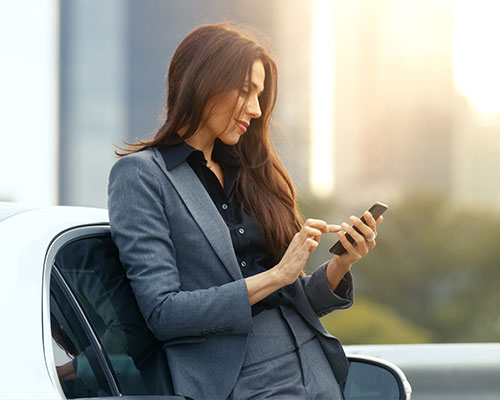 If you are already operating or thinking of starting a small business, and have some accounting or bookkeeping background have an understand how to use the accounting software's such as Sage 50 or QuickBooks or maybe you are very knowledgeable in using spreadsheets and just enjoy working with numbers, then you may get by without hiring a professional bookkeeper. Otherwise, you should consider hiring one! Whether it be to just consult/review or help you do the day to day work on a monthly basis so you can keep your books up to date because you just do not have the time!
Focus on what you like to do best
You launched your business because you have a strong faith that what you can do for your target markets can generate income. That's because you know you're good at making the product or providing the service. You did not launch a business because you know you are a good bookkeeper! A bookkeeper does not need to be an employee, it may be more of a contractual hire. There are pros and cons to each, but one thing for sure, every business, large or small, is best served when you have specialized people doing their best in each major aspect of the business.
It's about efficiency and saving time
Surveys conducted have shown that small business owners generally spend 5 or more hours a week on bookkeeping, as opposed to hiring a professional bookkeeper that can do the same job 63% faster and with fewer errors. Your time as a business owner is too valuable to spend on bookkeeping which is better performed by a professional bookkeeper who will do the job more efficiently because they are trained for it and have the experience. Wouldn't it be better at spending that 5 hours earning the income for your company?
What does a Bookkeeper do?
A bookkeeper will typically do the following:
Use bookkeeping software as well as spreadsheets and databases
Enter (post) all financial transactions into the appropriate computer software
Record deposits, cheques, and expenses
Put costs as well as income into the software, assigning each to an appropriate account
Produce reports, such as balance sheets, profit & loss statements
Confirm figures, postings, and reports for accuracy
Reconcile and correct any differences they find in the records
Communicate to owners and discrepancies they may see to be unusual
A bookkeeper is often responsible for either part or all an organization's accounts, known as the general ledger. Bookkeepers may from time to time prepare bank deposits. In addition, they may handle payroll, prepare sales invoices, and keep track of overdue accounts. This means that they are knowledgeable in the employment laws and government requirements therefore you can just talk to your professional bookkeeper rather than be put on hold with Labor Standards or any other division of the government.
In conclusion
In today's world is it is about getting professionals who earn a living doing what they do best to do what you may try to do yourself. Why you wonder; let us look at this scenario. As mentioned above it could take you an average of 5 hours a week which if you had a professional bookkeeper could take them 3 hours (63%) with more accuracy! Let say that you value your time at $100.00 per hour so then what may cost you $500 by hiring a professional you just saved $200. Now let us look at the accuracy and year end paperwork knowledge that your professional bookkeeper brings to the table when it comes to handing your books to your accountant for tax filings. Your accountant fees will go down based on the amount of corrections they may have to do if you did your bookwork yourself due to accountant will not have to spend as much time correcting and communicating with you and this will then cut down the number of billable hours.
In fact, outsourcing can best benefit both your company and your stress levels, bookkeeping is a specialized process and the more effectively it is performed the more it helps benefit the owner by giving them a better understanding of where their company is. By getting a professional bookkeeper to either consult/review or do the work on a monthly basis they can help you better understand how to read your financials and then you can have peace of mind knowing where your company is and they are managing your finances the way that they should be.
◀  Home / Articles and Resources / Why hire a professional bookkeeper?